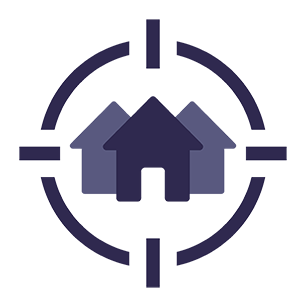 Identify
Our system identifies comparable sales in the area to your home. This comprehensive search includes homes which are currently listed for sale on the market, properties which are currently pending sale, as well as recent sales. This model provides the most accurate reporting on the current market over time and helps to project the overall direction of the real estate market in your area.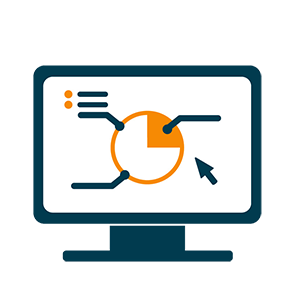 Generate
A report is generated specific to your individual home based on the information provided. In addition to identifying the comparable homes, the individual listings are also provided for your review as part of the review to see how the report has generated. This report also contains statistics on the comparable properties (Average Days On Market, Sold Property Analysis).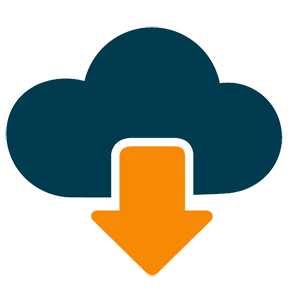 Download
A full home value report generated and delivered to you via email for your immediate download and review. Your report is also directly analyzed my a local real estate professional for discrepancies and an updated live value report will be provided within hours of receiving your initial request. This ensures the highest levels of accuracy on our reporting model.
Frequently Asked Questions
What Is A CMA Report?

The CMA is a side-by-side comparison of homes for sale and homes that have recently sold in the same neighborhood and price range. This information is further sorted by data such as type of home, number of bedrooms, number of baths, lot size, neighborhood, property condition and features, and many other factors. The purpose is to show estimated market value, based on what other buyers and sellers have determined through past sales, pending sales and homes recently put on the market.
How Is The CMA Created?

CMAs are generated by using property information from your real estate agent's multiple listing service (MLS). The MLS is available to licensed members only, including brokers, salespeople, and appraisers, who pay dues to gain access to the service's public and proprietary data, including tax roll information, sold transactions, and listings input by all cooperating MLS members. Listing agents generate CMAs for their sellers, and buyer's agents create them for their buyers so both sides know what current market conditions are for the homes they're interested in comparing.
How accurate are CMAs?

The CMA is a here-and-now snapshot of the market, based on the most recent data available, but it can instantly be rendered obsolete by a new listing, or a change of status in a home with the same criteria. Why? The market is constantly changing – new listings, pending sales, closed sales, price reductions, and expired listings.

CMAs can vary widely, depending on the knowledge and skill of the person creating the CMA as well as the number and type of data fields that are chosen. That means some features may not be included.

As informative as the CMA is, it should only be used as a tool and should not substitute for your real estate professional's knowledge and advice.
About Our Home Value Report Generator
Whether you are considering selling or refinancing your home, getting a clear picture of your homes value can be critical in helping you to make an informed decision. Our report generator uses the address of your home to give you a general report of your home value based on recent sales and currently listed homes in your area.
While our report takes into consideration neighborhood comps and trends in the market, it may neglect to consider recent upgrades or specific details pertaining to your area. This is why the report is reviewed by a licensed local real estate agent for accuracy and updated if dictated by current market conditions. The updated report is provided via email or text with an updated and reviewed analysis of your home.
Our Home Value Report Generator is created to give you a fast, free, accurate, and detailed report as to what your home may be worth TODAY. While this is no substitute for a full appraisal, it is a great basis for analyzing the amount of equity you may have in your home and whether it may be a good time to sell or refinance.
Report Includes:
Map Of Comparable Listings
Summary Of Comparable Properties
Individual Listing Sheet Of Comparable Homes

Photos
Days On Market
Property Details

Comparable Property Statistics
Sold Property Analysis
Our 2 stage report consists of a system generated report generated based off comparable listings in the area. The second stage of our report comes from a local real estate professional who reviews your report for accuracy to take into consideration current market trends as well as specific upgrades to your home.
Recent Posts From Our Blog
Don't Let your Home Value Fall

Some changes to your home value you can't help. If the market falls, it falls – there's not much you can do. But, when the market is steady or even increasing, there are ways you can make sure your home keeps the same pace and appreciates like the other homes in the area. Here's how.

Is it Possible to Build Equity Faster?

Building equity in your home is like getting a good return on your investment. Even if you don't cash out the equity and use it while you still own the home, it's nice to know it's there should you need it. Some people rely on their home's equity for an emergency fund and others use it to reinvest in their home, making home renovations. If you didn't make a large down payment, how can you build equity faster? Check out the top ways.

Ask Realtors These Questions Before Choosing One

There are a few key players in your home buying process that could make or break your experience. Along with your mortgage broker (who is the key to your financing), your realtor is the next most important player. Before you choose just any real estate agent to assist you, consider asking these questions to make sure he/she is a good fit.